Why Sell With Accelerate Property Group
Are you thinking of selling or just wanting to know what your property might be worth now or in the future?  Where do you start? That's a great question! There is no shortage of agencies in Brisbane and even more, agents to choose from.  You might be thinking "I should just engage one of the big franchises, surely they offer the best service." But is this really the case?
Unfortunately, a lot of the time with larger agencies you might be assigned to the first agent who picks up the phone.  Basically, take a number, and we will be with you shortly. This means you might end up with the rookie of the office who has heaps of enthusiasm but little negotiating experience.  Additionally, large agencies tend to have significant churn and high turnover of staff, resulting in you being lost in the mix and not receiving the expertise, knowledge, negotiating power or attention that you deserve.  After all, this is likely the largest asset you own!
Most of Accelerate Property Group's new clients are referrals from existing clients.  The entire team at Accelerate Property Group put their clients first and foremost. You will never be treated as just a number.  The team will be with you every step of the process from establishing a sales strategy/ timeline through to and after settlement. Accelerate Property Group's mission is to ensure the process is smooth, transparent, hassle-free and achieves the maximum return.
Accelerate Property Group recommends talking to us and 1 or 2 to other agents before making your decision.  As they say, bigger is not always better.
Below is a small selection of Accelerate Property Group's recently sold properties in from the Brisbane area.
Accelerate Property Group would love to provide you with our advice on what your property could potentially achieve on the open sales market. This is free advice, no catches, no hooks. If you would like a detailed report or to discuss your property's potential in more depth, please complete the below form and one of our experienced real estate professionals will be in touch.
So, you have committed to selling your house, what do you do next? The first question you should ask yourself is, is my house ready to be put on the market?  Below are a few tips to consider when you have decided to sell.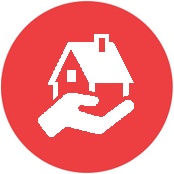 Walk Out The Front
First impressions count.  Before buyers have a chance to fall in love with the inside of a house, they must love the outside first. Most buyers will do a drive-by before turning up to the open home.  Don't put yourself behind the eight ball from the beginning. Make sure you have done all the landscaping, replaced that broken tile or fence paling and cleaned up that dull paint.  Make sure your house has curb appeal!
Where Did I Put Those Paint Clothes?
Dollar for dollar a few tins of paint go a long way to increase the value of a property.  Light neutral colours are the go as they help create a sense of space and brightness both consciously and subconsciously. One of the bonuses of painting is it forces you to shift that furniture; that furniture that you probably don't need and would help declutter the house!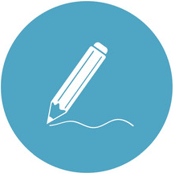 To Renovate Or Not Renovate?
This really does come down to the property that is being sold.  Are we targeting families with young children that don't want to live in a construction site; or are we selling to young professionals that want to put their creative touch on the house and don't mind a bit of disruption from construction?  It is very easy to overcapitalise on renovations and not make money back on the sale price. Best bet is to talk with an experienced agent (Accelerate Property Group can help here) and get their opinion on what should or should not be done. It could be as simple as replacing the kitchen benchtops instead of the entire kitchen.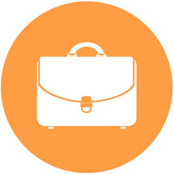 Where Is The floor?
It is crazy how much we can accumulate over time in our homes, from that incredible chair you brought back from your travels in Europe or those paintings you bought in Asia.  A lot of people do the reverse of what should be done. They wait until the property is sold to get rid of the clutter when in fact you should do this at the start! Sometimes an even better idea is to pack the entire house up and stage it with furniture and furnishings specifically designed to appeal to your target buyers.