Why Trust Accelerate Property Group with Your Investment
Exceptional property management is a crucial part to ensure you achieve a fruitful return on your property investment.  As with all assets, if they are poorly managed, they can seriously reduce the viability of the entire investment.
Most agencies can provide you with the basic services such as "customer service", "regular inspection", "strict arrears controls" and so forth. However, this is just the minimum of what you should expect from your property management specialist.
Accelerate Property Group don't just take the "basics" approach to property management.
Specialisation, Growth & Maximisation of Your Investment
Accelerate Property Group have a dedicated Brisbane based property management department whose sole purpose is to manage your investment property. They don't juggle sales, admin or any other tasks; they purely focus on managing your property investment.
It is one thing to take care of the day-to-day tasks but Accelerate Property Group's property management team also work with you to get the most out of your asset. We ensure your costs/expenses are limited and increase your returns wherever possible.  What if you could spend $1.00 and get $5.00 in return? Our property managers are always growth-focused meaning they pick up on the small things such as a slight cosmetic improvement that could result in higher rental returns and capital growth for little cost.
Is it the right time to spend the money, do I put the rent up? You can rely on Accelerate Property Group's property management team to have their finger on the pulse with the ever-changing property market. Our team use their extensive local knowledge to skilfully anticipate Brisbane rental market fluctuations both in terms of capital growth and rental incomes.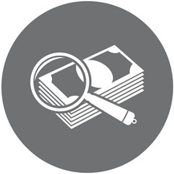 Experience, Systems & Support
Experience truly matters; after all, this is one of your largest assets.  It can be very tricky to find an experienced property manager and even harder to find one that sticks with the one agency for decades.  We are immensely proud that the average experience level of our property managers is over 13 years, and all have been with the Accelerate Property Group since the beginning.  These years of experience mean we can navigate market highs and lows, sort out the trickiest situations and deal with pretty much every dispute. We have seen most things before!
Supporting this wealth of experience is the management team. It's all well and good having very experienced individuals, but if the captains are more focused on other areas of the business (like sales), it might not bode well for your investment.  Not at Accelerate Property Group, our management team is hands-on! They have risen through the ranks and understand all the elements of property management from answering the phone, conducting inspections, Tribunal attendance and everything in between.
Accelerate Property Group not only provides cutting edge systems and software but also focuses heavily on its staff's continual personal development by offering unlimited training through the Real Estate Institute of QLD ("REIQ") and abiding by the REIQ best business practices/code of conduct as an accredited agency.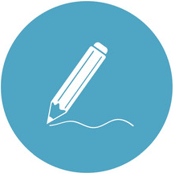 Superior Communication
It is so easy for property managers to use the "big stick" approach with tenants.  But is this in your best interest? While Accelerate Property Group's property managers work for you, the landlord, it is still imperative that they have a great rapport with your tenants at the same time. Tenants are more likely to report issues if they feel respected and heard.  This is not a "yes" to everything approach but allows the property manager to act as a non-judgemental liaison between the owner and tenant to resolve issues where everyone's interests are met.
Passion
Unfortunately, most property managers do only the essential daily tasks and put out a few fires here and there, nothing more, nothing less.  Accelerate Property Group's passionate property managers regularly go above and beyond the daily tasks as they are passionate about helping their clients achieve their goals. When was the last time your property manager helped your tenant get back into their home in the middle of the night when they have accidentally locked themselves out?
Below are some of Accelerate Property Group's recently leased properties in Brisbane.
Accelerate Property Group would love to provide you with our advice on what your property could potentially achieve on the open rental market.  Our advice is free, no catches, no hooks. If you would like a detailed report or to discuss your property's potential in more depth, please complete the below form, and one of our experienced real estate professionals will be in touch.
Accelerate took over the property we were tenanting after a terrible experience with the prior property management. Right from the change of management, Accelerate were fantastic. It was a pleasure to have Amy as our agent - she is professional and friendly, and dealt with all matters promptly and painlessly. Highly recommend Accelerate and Amy!

Charles Stokell


8/09/2022

I was a tenant with Amy as my property Manager. She is amazing. I couldn't recommend them highly enough

Renee Barrett


12/29/2021

Nothing except an A++ service since the beginning. Amy went above and beyond to make everything as smooth as it could be. Matt taking time out of his day and holidays to originally showing me the property really set a standard of what a great agent would do to help.

Heath Harris


3/23/2021

By far the best realestate I've ever dealt with, Amy was always easy to deal with, always replied and sorted any issues straight away. Thank you Accelerate

tristan pearce


1/25/2022

Amy was so helpful throughout our tenancy. She was really pleasant to deal with, went above and beyond to provide support and always responded in a timely manner. Couldn't recommend her more highly!

Kate Lawson


12/06/2021

We rented a property for 5yrs through Accelerate and Amy was our agent. Amy is lovely and polite to deal with and nothing was too much trouble. Maintenance such as smoke alarms, house inspections etc was properly scheduled with plenty of notice given. I highly recommend Accelerate properly group to rent through.

Dennai McClurg


6/06/2022

Accelerate Property Group have been managing our investment property in Spring Hill for over 3 years and we cannot fault them. The communication is second to none and the professional manner in which the operate is phenomenal. After multiple staffing changes at two different agencies' (both well-known big brands) we had given up hope that there were any good property management companies left. That was until we were referred to Accelerate Property Group. Just wow. They have completely flipped our perceptions about property management and we cannot recommend them highly enough.

Ben Narramore


12/11/2019

Accelerate were a great agency to deal with for my first leasing experience in 26 years - Amy in particular was always available and responded quickly and appropriately to any concerns that I had. She also ensured that breaking my lease after just 4 months was not an issue. Thanks Amy- 5 star service!

Fiona Brown


1/09/2020

Accelerate and Amy Hodgins are beyond exceptional as property managers. Amy handled all issues promptly and with expert advice or recommendations at every step of the way. Amy greatly exceeded anything I thought Property Managers did. I cannot recommend her highly enough.

Brady Woodhead


2/08/2022

The rental stay I had with Amy as the property manager at Accelerate has been the most comfortable one so far! She made the entire process of entering a rental contract and exit extremely smooth and painless. The covid border restriction period and move interstate was made so easy. She handled the communication with the owner so well and her professionalism towards the tenants and owners is a unique trait. Thank you Amy!

Sheetal Dabadghav


6/06/2022
If you are a valued Landlord with Accelerate Property Group and looking for some general information about your investment, the vast majority can be found via your personal portal. Please click HERE and it will redirect you to the login screen where you can find out all the information listed below.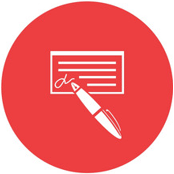 Current Lease And Rent Information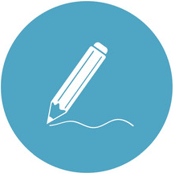 Access Any Past Owners' Statement
Lodge Maintenance Requests
Access Your Ledger, Transaction History, Receipts And Invoices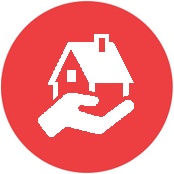 A Quick Status Of Your Property/s